Chapel by the Lake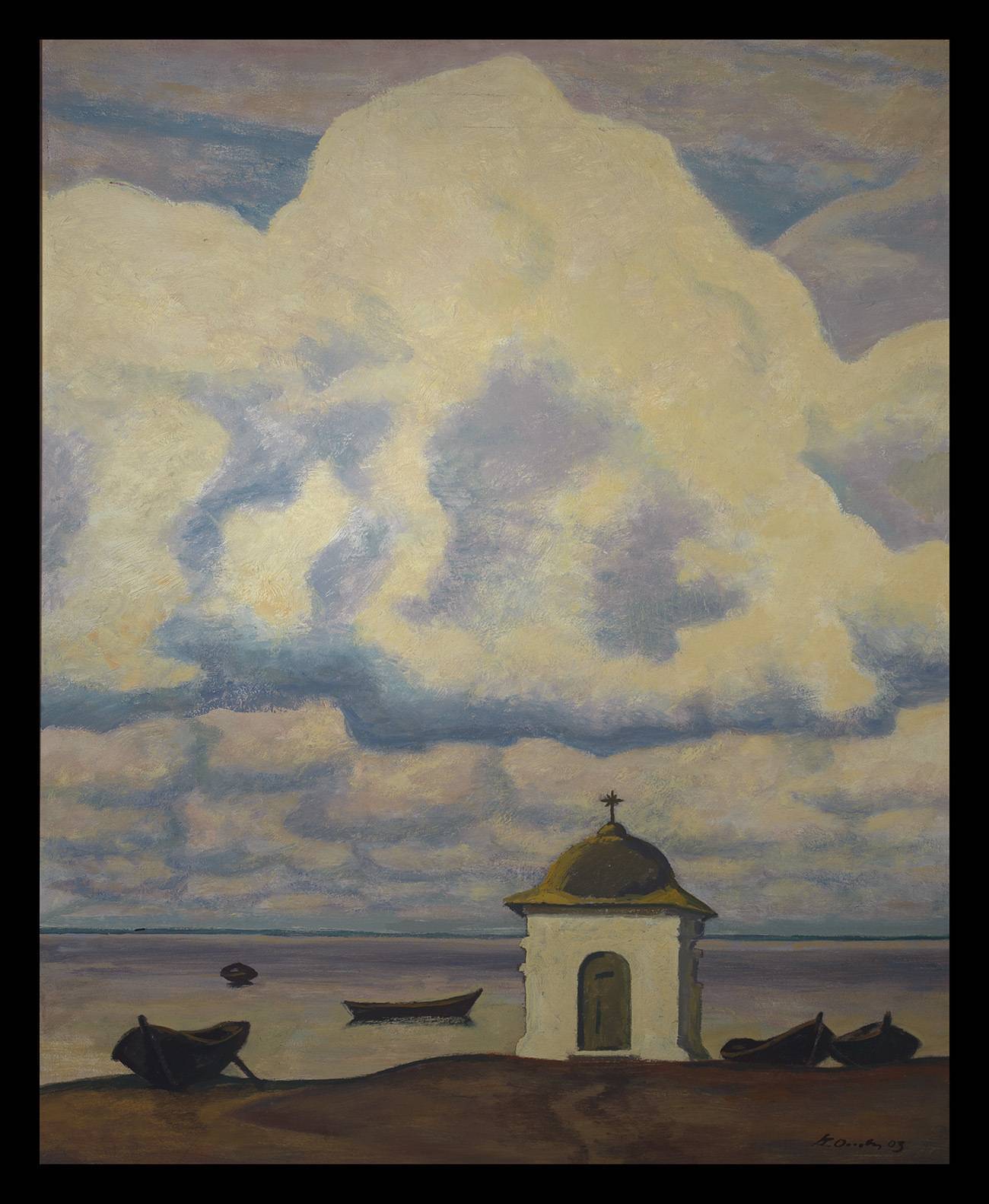 Ossovski, Petr Pavlovich
1925 -
Chapel by the Lake
Oil on board
c 120 x 100cm
2003
Signed
PROVENANCE:

Collection of the artist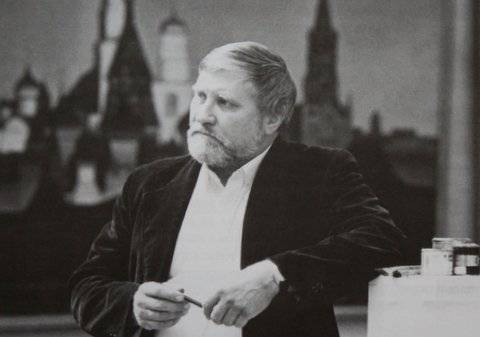 Petr Ossovski in the 1960's
Petr Ossovski is one of few remaining Severe Style artists of the 1960's still alive. He lives in Moscow. He has said he was drawn to lakes and boats because he came from a family of boatbuilders. He also often tackled religious subjects and has repainted icons in Churches. 'Chapel by the Lake' is a fine example of his work and features two of his favorite subjects.
In the painting a small chapel sits alone at a remote location on a lake in the company of a few small fishing boats. Ossovski was also interested in the mystical tradition in Russian art that had been explored by earlier artists such as Nicolai Roerich. There is a feeling of this in the moody and atmospheric sky.
Back to Russian Art