Geologists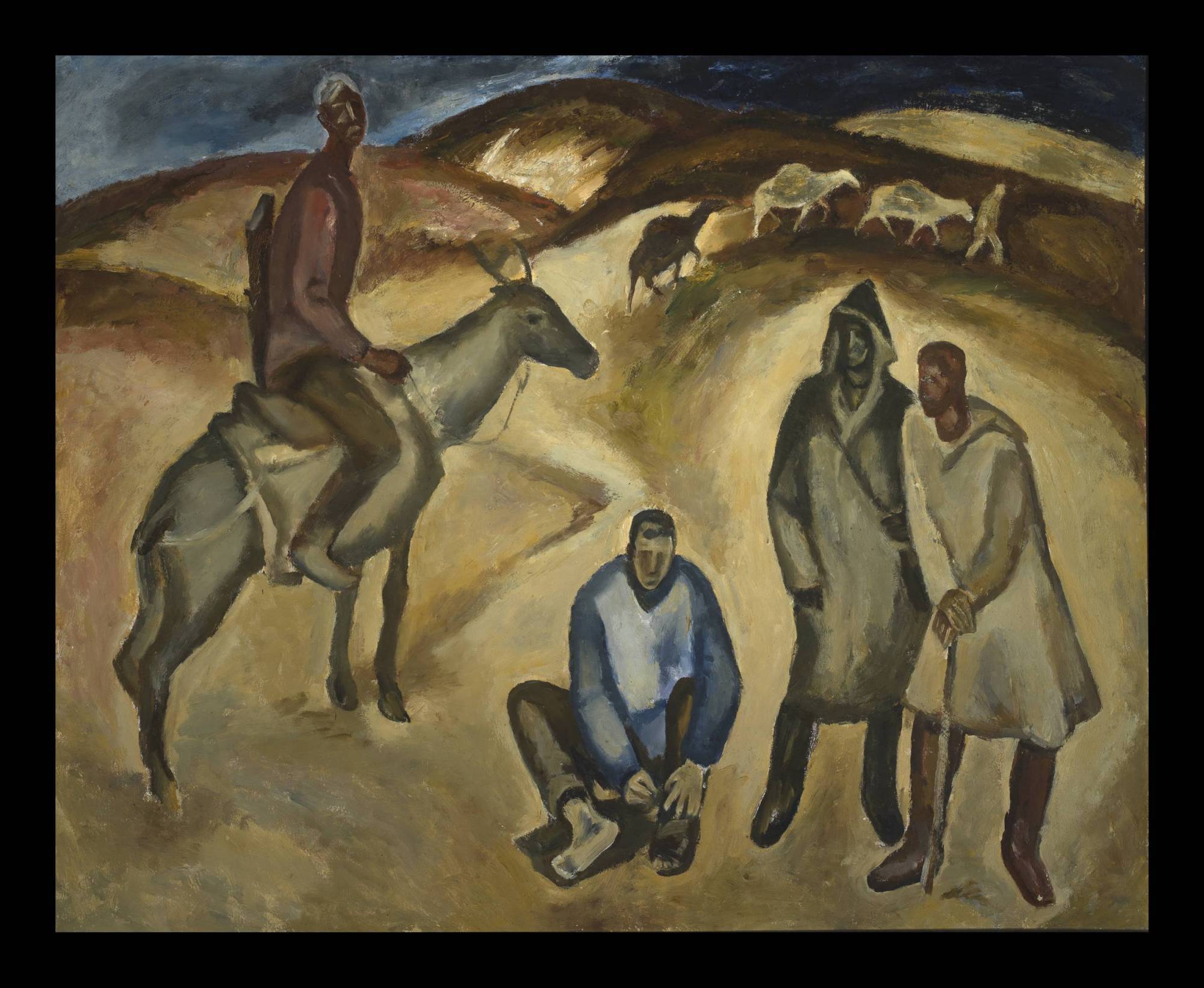 Nikonov, Pavel
1930 -
Geologists
Oil on canvas
79 x 100cm
1962
Signed
LITERATURE:

Certificate from the artist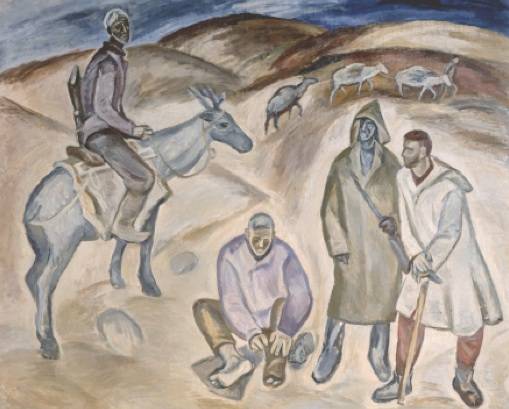 Larger version in the Tretyakov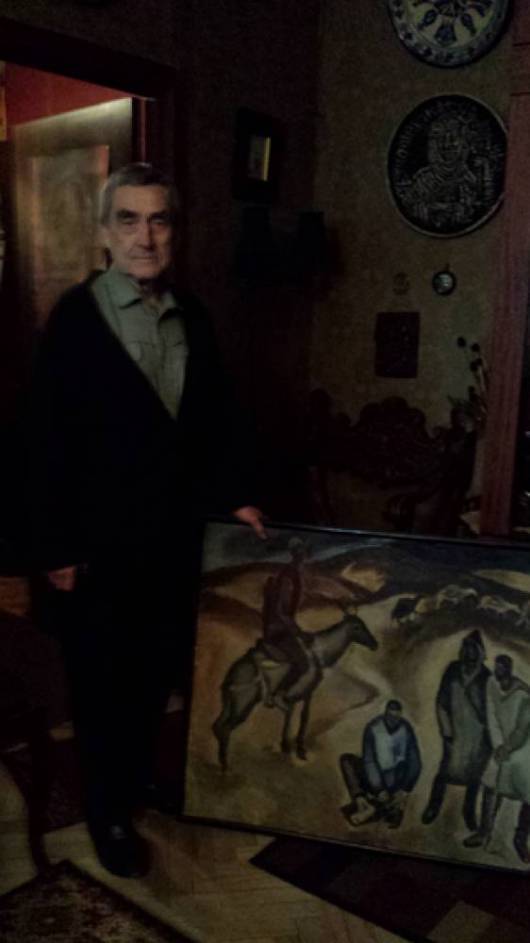 Pavel Nikonov authenticating this painting in 2012.
According to the artist here are two versions of this famous painting, our work and the larger version in the Tretyakov (185 x 225cm). In 1959 the artist made a trip to Sayany together with a group of geologists during which he collected material for the painting. At the exhibition dedicated to the 30th anniversary of the Moscow Branch of the Union of Artists in 1962, the Tretyakov picture was subjected to harsh ideological criticism. As a result it entered the history of domestic art as a symbol of new art. This picture is one of the most outstanding works of the "Severe style", which was notable for monumentalism, restrained colours, dense application of paint and story-telling. The calm, manly intonation of the picture is so convincing that we can regard it as one of the most characteristic, and even most programmatic works of the artists of the '60's Generation. The free composition and monochrome colouring give rise to a feeling of liberation and freedom. This shows an obvious departure from illustrative story telling towards symbolism and associative constructions. The combination of a new poetic style and the acutely topical nature of the image gave birth to the "severe style" in Soviet art, whose essence was to strive for courageous truth in everyday impressions and observations.
Nikonov has said that when the larger version was initially declined by the Tretyakov, due to criticism, he was not paid for the work and ran short of money. A private collector, who liked the painting, said he would pay him for a secondary smaller version which is our work. Nikonov said the money helped him at the time and in due course the Tretyakov Gallery accepted the larger work which is now considered one of the key early works of the post-war Moscow school known as the 'Severe Style.'
The style of the work, constructed in blocks of colour, and simple forms, owes a clear debt to pre-war artists such as Konchalovsky and Petrov - Vodkin and was a clear break away from the Socialist Realism of the 1950's.
Back to Russian Art