Lake Baikal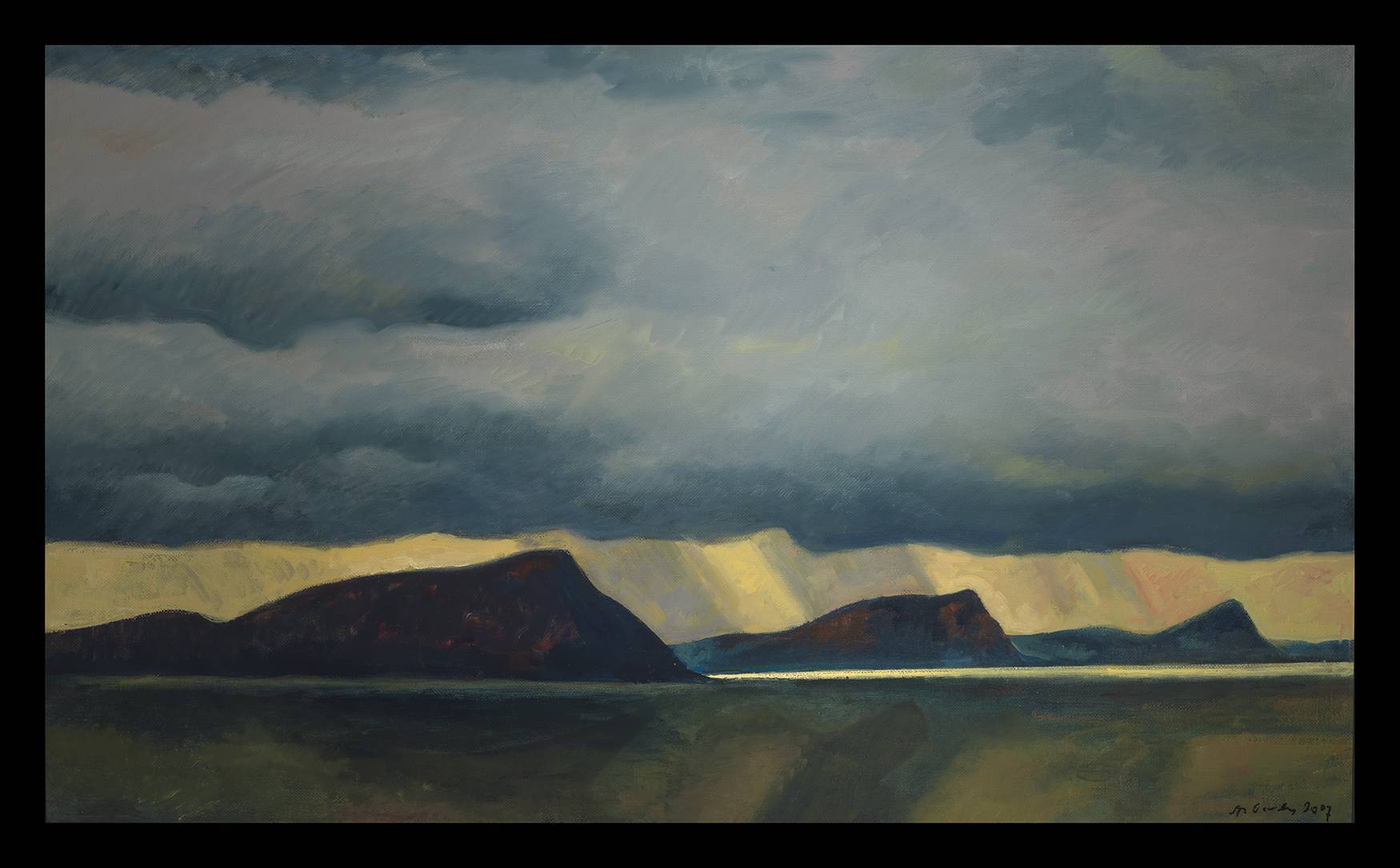 Ossovski, Petr Pavlovich
1925 -
Lake Baikal
Oil on canvas
c 90 x 140cm
2007
Signed and dated
PROVENANCE:

Collection of the artist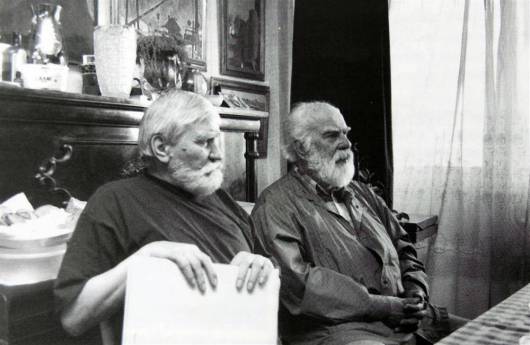 Petr Ossovski and fellow severe style artist Geli Korzhev in the 1990's
Petr Pavlovich Ossovsky was born in 1925 in Malaya Viska, near Elizavetgrad, Ukraine. He studied at Moscow Intermediate Art School 1940-44 and Moscow Art Institute/Surikov Institute 1944-50. He became a member of the USSR Union of Artists and was active in Moscow becoming a founding member of the post war 'Severe school' of painting with P. Nikonov, N. Andronov and V. Popkov.
Ossovsky began exhibiting in 1954. Important shows includde All-Union Art Exhibition, Moscow, 1955 and Soviet Russia, Moscow , 1960. He painted thematic works, compositional portraits and landscapes. Well known works include "On the Edge of Town" (1958; Ordzhonikidze Art Museum)and "Fisherman over the Pskov Lake" (1968-75; Tretyakov). His works are well represented in major Russian museums.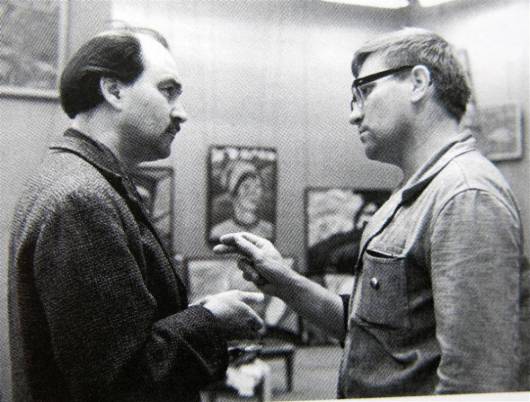 Petr Ossovski with Victor Ivanov 1960's
In May 2010 an exbibition was organized to mark his 85th anniversary at the Russian Academy of Fine Arts in Moscow. During his career Ossovsky was awarded the People's Artist of the USSR, winner of the USSR State Prize and M. Sholokhov International Prize, Academician of the Russian Academy of Arts and Honorary Citizen of the City of Pskov. The exhibition featured a retrospective of paintings and drawings created by the artist during the 70 years of his creative life.
The show included the master's canvases, portraits, landscapes, sketches and drawings, as well as mixed works from his trips to Cuba, Mexico, Poland, Czech Republic, Slovakia and Bulgaria.
"The historical space of time in the middle of the 1960s has revealed the world a generation which I am happy to belong to. An important civic mission fell to its lot – together with the people of this country to defeat the enemy in the Great Patriotic War and to create the culture and art of the second half of the 20th century. People of the war generation, talented, honest and incorruptible, with a huge moral potential have surrounded me for my long life in art," Peter Ossovsky said, "This generation, called "men of the 1960s", that breathed the ozone purified from the war burning has enriched the treasure house of spiritual values by masterpieces of literature, cinema, theater, music and fine arts and left the future generations examples of selfless service to Russia and its national culture."
At the exhibition The President of the Russian Federation Vladimir Putin decorated the People's Artist of the USSR, Academician of the Russian Academy of Arts Peter Ossovsky with the Order For Services to Motherland 3rd Rank for his significant contribution to the promotion of Russian Fine Arts and his lifetime achievements.
'Lake Baikal' is a fine example of Ossovski's art, a typical brooding, moody landscape with mysterious weather conditions. Ossovski has explained that his love of water and boats derives from the fact that he came from a family of boat builders.
Back to Russian Art