Masterpiece Fair in London reports solid sales, 9 July 2012
Jul 10th, 2012 | By
Ivan Lindsay
| Category:
Journal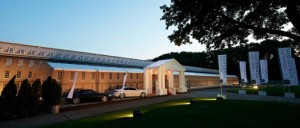 Over 5,175 UK and international collectors, many of who had flown in especially to attend the third fair has confirmed Masterpiece in a unique position as a central force to the international art market.
'This year has seen Masterpiece London settle in and cement its position at the centre of London's vibrant art market…' said Masterpiece London Chairman, Philip Hewat-Jaboor, "The incredible breadth and variety of works of art for sale, united by the thread of excellence that runs throughout the fair and the strength of exhibitors, has ensured the fair has attracted every serious collector, curator and patron from the Middle East, the Far East, Europe, America and Canada. We've seen an extremely high calibre of visitor including Lord Thompson, Sheikh Al-Thani, Charles Saatchi, Terence Conran, and Jeffery Archer. This year proved that for anyone with a serious interest in the arts it was essential to be here." Other famous faces at the event included design luminaries Jasper Conran, Vivienne Westwood, Julien Macdonald, India Hicks, Jasmine Guinness and Paul Smith, as well as art world connoisseurs Lady Helen Taylor, Tim Taylor and Henry Wyndham.
The unique Masterpiece London mix of high end luxury and fine art and antiques has proved a winning formula with plenty of sales reported and more than satisfied exhibitors. First-time exhibitor Riva said they had met better prospects at this event than any other including the London Boat Show.
New exhibitor from New York Lee Siegelson enthused: "We are very happy with our first Masterpiece London experience and we are looking forward to coming back. It is a privilege to have our masterpieces  alongside everyone else's."
London exhibitor Gordon Watson added: "What an exhilarating fair… our first sale was made at 10.05am on Preview Day and continued until the fair closed at 10pm. In this troubled economic climate Masterpiece felt like a haven of beauty… and great business. We sold well and restocked the stand on three occasions! Where in the world would Calvin Klein, Vivienne Westwood and Eddy Redmayne be in the same place at the same time – and more importantly on my stand. I wish Masterpiece was open all year round!"
Sales on the preview were particularly robust and continued throughout the week with 18th- century furniture, antiquities, modern and contemporary design, jewellery and pictures all faring well.
Among the reported sales were:
* Didier Antiques reported a surge in popularity for Jewellery created by 20th/21st  Century modern and contemporary artists.
• A pair of Robert Adam benches made for Kenwood House which will be returned to the stately home as part of its current restoration project (Godson & Coles)
• A large-scale Kees van Dongen painting (Dickinson, who sold 12 paintings in total)
• 12 individual large-scale Copeland-Spode plaques depicting sporting scenes made in 1876-1877 (Robert Young)
• An oil painting by George Romney (1734-1802) 'Portrait of a mother and child', 1771, to private American collector (Philip Mould)
• A writing desk from Carlton House sold to an English couple for in excess of £100,000 (Mallett)
• Francis Bacon, Second Version of Triptych, lithograph, 1944, to a new British client, asking price £48,000(Sims Reed)
• An important 18th-century red lacquer bachelor's chest and a pair of George III parquetry commodes attributed to Pierre Langlois, c.1770 (Apter-Fredericks)
• An extremely rare large wooden statue of a high-ranking Egyptian official, 2570-2350BC sold for £1 million (Sycomore Ancient Art)
• Rodin, The Kiss, cast in the artist's lifetime (Sladmore Gallery)
• A pair of diamond and emerald JAR earrings and a pearl and diamond necklace for over £1 million (Symbolic & Chase)
• Cartier brooch for £320,000 (Siegelson)
• Three extremely rare Thomas Tompion clocks (Carter Wright)
• An early 19th-century Italian inlaid marble centre table to a European collector for around £150,000 (Tomasso Brothers)
Projects were very well received ranging from Brilliant – the spectacular jewellery exhibition curated by Carol Woolton, jewellery editor of British Vogue, in celebration of the Queen's Diamond Jubilee – to the specially designed 'Room to Remember' by American decorator Jamie Drake and a project space by the Design Museum. Josephine Chanter, Head of Communications at the Design Museum comments: "Masterpiece has been a fantastic showcase for the Design Museums Designers in Residence programme. The Design Museum and the work from emerging designers that we have displayed have been very well received and we've thoroughly enjoyed meeting so many of our future neighbours in West London."